16 Facts of Having the Best Roommate in the Hostel or PG
Roomies or Room Partners add vivacious colors to your life. If you will be asked about your bonding with roommates, so many things will run in your mind about caring, sharing, fighting, and finally living the amazing time all together under one roof.
Think for a while, what could be the life without the best roomies who have been always there for you in good as well as bad times. Check out the facts to prove that you have the best roommate to share the hostel room with:
1. They Can Tell How You Feel by Just Looking at Your Face:
Roommates are the perfect face readers. Just with your facial expression, they can judge all the situation around you. Rather, you need not explain them in detail about what has happened to you on your first date, or how you are feeling about getting a bad score in exams. Even, during midnight, they can code the empty tummy on your face and thus satiate your hunger with delicious Maggie treats!
2. They Share Their Food With You:
Food is something that can bond anyone with you and roomies know this fact very well. While making tea or coffee, sandwich, or pasta, they will not forget to serve your plate as well. If they are not in the mood for cooking, then you will also be ordered a veggie-deluxe pizza or hot wings.
3. They Know Exactly What to Say to Your Parents:
So many times, your parents have executed a suspected mission for you by random visits and for a while, you feel like a thief. Only, the roomie has this talent to save from this awkward situation. She will tell exactly what you are expecting her to answer your parents' queries.
4. They clean your Room Side Too:
There might happen the busy time to you like continuous exams, presentations, seminars, etc. At this zone, your roommate understands the tight schedule and she does not hesitate to clean your side along with her own. So, if this happens, then definitely you are lucky to have the best roommate in the world.
5. They Rarely Calculate Finances as They Know It Will Even out Eventually: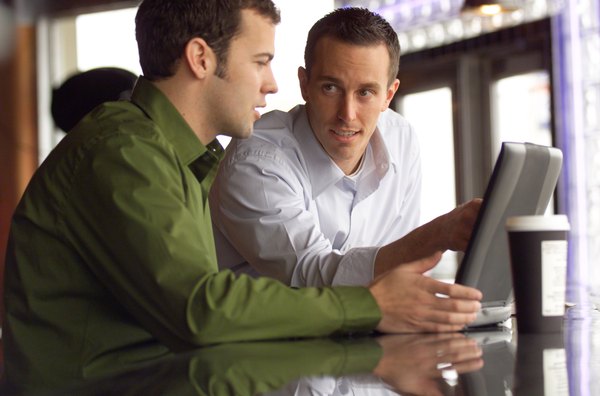 With the best roommate, you need not calculate single penny every time for the weekly and monthly expenditures. If at first, you have paid the restaurant bills, then eventually they will be ready for the next time. They understand the fact that you are also a dependent guy like them. So, they take care of your financial status as well and do not put hard deals on you.
6. Best Advisors of Your Life:
Hostel or PG life is a mess sometimes. It is not as easy as it seems. But when you have the best roommates around, then it will surely smoothen the way. Right from the advice to be a cleaning freak, and to focus on your career, roommates happen to be the best advisors of your life. With so many puzzles in mind, you can talk to them, they will transparent the way and let you understand what is right for you and your life.
7. They know your Diet but Never Judge You:
Roomie knows the hidden secrets of your diet plan and even they don't dare to put a query on that. Rather, they also join you on cheating meal plans like chicken rolls, sandwiches, burgers, drinks, etc. After this delicious dinner, they do not forget to wake you up for the morning gym and yoga sessions.
8. They Have Seen You at Your Ugliest but Still Love You:
You might be the person who prefers to sleep with loose hair, pajamas, and T-shirts, and in different sleeping poses on the bed. So what if you have a horrible face in the morning, they don't pass bad comments on that, because they care you, love you and the most special, best friend of you.
9. They Dream of Getting Rich Along With You:
Both of you are living in a fascinating world and make commitments to do work hard to become a millionaire soon. What all you both want, is the company of each other in this struggle zone.
10. They Are Your Late Night Horror Movie Partners:
If you have already planned a horror movie tonight, and want a company to join, then at first, your roomie will say a big NO!!! But when the exact time happens, they will surely join you on a condition of a big treat of snacks and drinks or shopping after the movie.
11. They Give You Embarrassing Nicknames:
Best roommates understand you, your nature, your attitude, and your weakness very well. You shouldn't mind if they have assigned a funky nickname to you and tease you to reveal it to every person in the Hostel.
12. They Participate with You in Your Cooking Experiment:
The first cooking trail of your life always happens in a Hostel or PG accommodation where the work is divided equally among all roommates. So what if you are a cooking chef of Maggie and a cup of tea only, your roommates will confidently guide you and teach you all cooking secrets.
13. They Listen to Your Baby Talks without Complaints:
Adult age is friendly, arrogant, irritating, and the puzzled kind of thing that let you taste different modes of life. Meeting special friends and talking to them inevitably reveal the new baby side of you like sweet talks, caring things, and sweet advises. Your roommate is the one who observes all these and never raises a single question on that.
14. They Always Stand by You:
Rules and regulations are mandatory in a Hostel or PG accommodation, if you disobey or make a mistake then certainly you will get a punishment. At this time, you may feel low or get emotional due to the situation, but still, you have a side of your roommates who stand by you every time. They protect you, advise you and create a safe environment for you in the Hostel.
15. They Sometimes Quarrel With you But Cannot Function without Talking to You:
Fight between roommates is quite normal that happens many times a day. But it doesn't end with the total cut off. Even, you can bind yourself to have no conversation for half of the day, but after that, a caring feeling still forces you to patch up again. Only roomie can understand the fact that you will not eat until both of you sort out the things first.
16. They Make Life in the PG Worth Living:
Roomies are the stars of your hostel room. Without them, you can't laugh, enjoy, cry, cook and eat. They enthrall the whole environment with their funny activities, teasing acts, dance moves and music rhythms, so why not to have such best roomies in life who love you, care you, feed you, advise you and help you at each and every step of your life.
If you have ever stayed in a Hostel or PG during college days, then surely you will be recalling the best and amazing roommate of yours who was there for every cause and reason of your life. Tag your best roomie and rewind the memories!